Throughout Epcot's Future World and World Showcase, you can find a variety of live entertainment that ranks among the best at Walt Disney World. These happen throughout the day, so there's a good chance you'll happen upon a performance as you explore around the World Showcase. These acts are always entertaining and give a great flavor of the country's culture. Make checking out one of these performances part of your Epcot plans!
Below is a list of all the acts by location and country in Epcot. Performances are subject to change, so be sure the check the Times Guide on the day you visit the park.
Future World
Jammitors – Janitors jamming out on trash cans. Look for them in Future World East, toward Mission: SPACE.
Mexico
The Music of Mexico
Mariachi Cobre – Found in front of the Mexico Pavilion toward Norway, Mariachi Cobre plays live Mexican music.
Mariachi Cobre Presents The Story of Coco – Mariachi Cobre retells the Pixar hit film, Coco. This includes a fantastic puppet of Miguel.
Marimba de las Americas – Instrumental trio, focusing on marimba arrangements of Latin American and Mexican music.
China
Jeweled Dragon Acrobats – 20 minute show performing amazing acrobatic acts. This show is a must-see.
Germany
Oktoberfest Musikanten – Inside the Biergarten restaurant, you can find this band which will make it seem like every day is Oktoberfest.
Margaret Almer & The Bavarian Band – German music and yodeling, appearing seasonally.
Italy
Sergio the Italian Clown Juggler – an Italian mime who performs juggling tricks and hilarious bits.
America
Guardians of the Galaxy – Awesome Mix Live! – Join the Guardians of the Galaxy and their alien band for 70s and 80s classic rock. June 14 – August 18, 2019.
Voices of Liberty – Performing a cappella versions of classic American songs, Voices of Liberty is not to be missed.
Japan
Matsuriza – Ancient Japanese Taiko drumming performances that combine choreography with percussion.
Morocco
Matboukha Groove – Moroccan and World Music Fusion, performing live on stage.
France
Serveur Amusant -A hilarious and impressive acrobatic display featuring a tower of stacked chairs.
United Kingdom
Rose & Crown Pub Musician – Pianist and singer performing inside the UK's pub.
British Revolution – Get ready to rock with your favorite classic rock hits. Highly recommended!
Canada
Entertainment at Canada Mill Stage – Enjoy the sounds of the Great White North from the following bands.
Alberta Bound
Raffy
Bodh'aktan
Suroit
Canadian Voyageurs
Blueberry Grass Band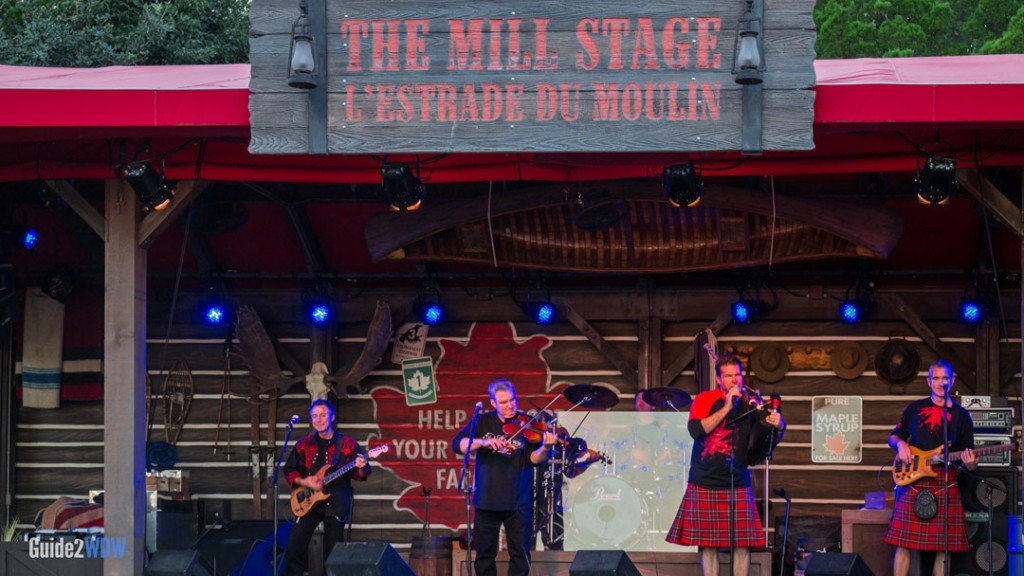 Be Sure to Also Check Out