"Winter's a good time to stay in and snuggle, but put me in summer and I'll be dripping in sweat and absolutely miserable…" So goes the totally correct and not-altered-in-any-way lyrics to a popular Disney song. Summer is one of the most popular times at Disney World. But it can also be an endurance test thanks to the Orlando heat. So, what should you pack for your Disney World trip when it's hot?
Visiting WDW means spending a large portion of your day outside. Whether you're walking from attraction to attraction, watching an outdoor show, or grabbing a Mickey Ice Cream bar from a snack cart, prepare to spend hours outside of the sweet feeling of air conditioning. Sometimes waiting in line can be brutal, thanks to outdoor queues with little shade.
But you shouldn't avoid going to Disney World during the summer just because of the heat. Disney during the summer months can be great. Because of the long span of daylight and extended operating hours, summer is a great time to pack in a ton of fun during your WDW vacation. And August and September feature some of the least crowded weeks of the year at Disney World, mainly due to how insanely hot and humid it gets in the parks. This can give you a big advantage… if you can handle the heat.
Going to Disney World when it's hot shouldn't be a challenge. Be prepared to beat the heat with our guide on what to pack when it's hot at Disney World, so you can focus on having fun rather than melting down while waiting for Slinky Dog Dash.
Update 5-23-23: We've updated this list of items for when it's hot at Disney World with new recommendations, including an awesome portable neck fan.
When does it get hot at Disney World?
While July, August, and September tend to be the hottest months in Orlando, Disney World can have warm temperatures for a majority of the year. Disney World can reach temps in the 80s and 90s anytime throughout March through October, and we've even experienced hot days in February and November.
Remember that it can get quite humid in Orlando. This means that the temperatures can feel warmer and more oppressive. 85 degrees is much more exhausting in Orlando than in Southern California.
What to pack for Disney World when it's hot
If you're planning on going to Disney World when the sun's out, here are five items that are vital for beating the heat.
The Frogg Togg Chilly Pad is either a marvel of modern science or the result of some kind of dark magic… I'm not sure which, but I'm not complaining. Take this towel, soak it in water, ring it out, and it will cool you off while remaining mysteriously dry thanks to the water evaporating off of it. It's easy to refresh your Frogg Togg throughout the day in any water fountain or sink.
There are many cooling towel options, but Frogg Togg is my personal favorite. That's why I featured it as one of my essential items to pack for Disney World, and Guide2WDW readers have reached out to me to let me know they agree.
If you're looking to cool off, the Frogg Togg is the first thing you should buy.
Recommended Item: Frogg Togg Chilly Pad in the color of your choice. 
2 – Personal Fan
A light breeze can make all the difference on a sunny day. That's why I'm a fan of carrying around a personal fan, which is a life saver while waiting in lines or waiting for the parade to start.
On a recent Disney World trip during a very hot Memorial Day Weekend, my sister's family all packed bladeless neck fans. These are like personal air conditioning units. They're great because they're hands-free, so you can put one on your neck and still easily navigate an event like the EPCOT Food & Wine Festival — gotta keep those hands free for eating and drinking, you know?!
For a few more affordable options, consider a handheld personal fan. These are all smaller than the neck fan, so if making room in your suitcase is an issue, one of these could do the trick. The misting fan will be the biggest handheld option, but also provide the most cooling. The phone fans are great because they are tiny and plug into the power port of your phone. They're also very affordable. However, they will provide the smallest amount of cooling.
3 – Sun Umbrella
Let's face it, summer in Orlando can be downright oppressive between sudden downpours and an unrelenting sun. Why not be prepared for both? An umbrella is not only your friend when it starts raining. It's also a great way to provide yourself with some shade and protect yourself from the sun. Certain umbrellas have UV resistance, which can help keep you cool.
My mom always brings an umbrella for the sun whenever she visits Disney World, and she receives many comments from strangers about how smart she was to provide herself with some shade.
Here are umbrellas that are both UV-resistant and travel-friendly.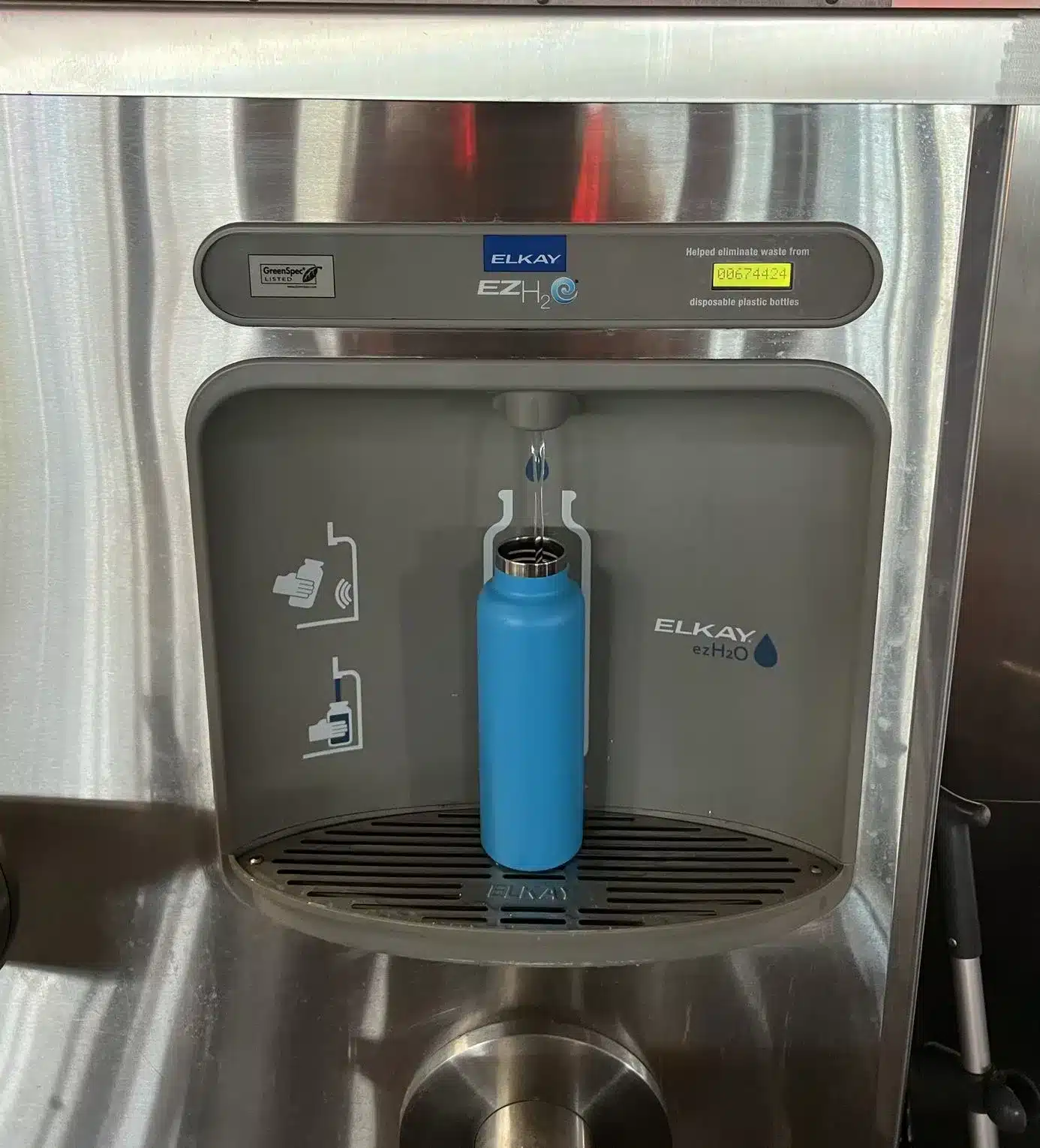 When the heat is in the high 80s and up, it is vital to stay hydrated. Not only will it keep you cool, it will also prevent you from feeling sick while visiting the The Most Magical Place on Earth. While you can always get
free ice water from any counter service restaurant
, I always like to bring a water bottle with me to any Disney park. This way I can start off the day with ice cold water, refill it whenever I want, and stash it in my day pack when I'm going to go on a ride. With soft drinks and ice water in paper cups, you wouldn't be able to take the cup with you onto a ride, which may prevent you from drinking as many fluids as possible.
While it's always great to have a water bottle at Disney, not all water bottles do a great job of keeping your drinks cool. I recommend getting an insulated water bottle, like the extremely popular Hydro Flask. Because the bottle is vacuum sealed, it will keep your ice cold water icy cold all day. Nothing is worse than warm water on a hot day.
Well, except for dehydration.
"An ounce of prevention is worth a pound of cure." I've been to Disney World countless times, and so I've had almost as many experiences of getting a bad sunburn and then spending most of my vacation feeling hot, uncomfortable, and sticky from aloe vera.
That is until I got serious about applying sunscreen every morning before going into the parks, and then refreshing my sunscreen in the middle of the day.
If you're going to Disney World in the summer, sunscreen has to be on your packing list. I'd personally recommend getting a sunscreen spray for quick application in the morning, and then bringing a sunscreen stick in your bag for a mid-day sunscreen refresh. The great thing about the stick is that it's easy to carry around and it's easy to apply to yourself or your kids.
Recommended Items: Sunscreen Spray and Sunscreen Stick
We want to hear from you!
Hopefully this article will help you stay cool during your visit to Walt Disney World and wherever else you go this summer.
Let me know if there's anything you always pack to stay cool during your WDW trip! I'd love to find out new ways to stay cool and comfortable while on vacation.
Disclaimer: Guide2WDW may earn an affiliate commission from any products bought from links clicked in this article.
---
James is a lifelong Disney Parks fan. While at the parks, he loves finding new details, learning more about Disney World history, and taking pictures. His favorite WDW attractions include Rise of the Resistance, Spaceship Earth, and Tower of Terror.
James is a filmmaker and writer based in Atlanta, GA.
All author posts