From a culinary trip to space to dinner in the Beast's ballroom, Disney World is full of magical dining experiences. But if you don't have snag a reservation for these restaurants months ahead of time, you probably won't be able to experience them when you go to Orlando.
In this part of the Guide 2 Disney World Dining Reservations, I'm going to lay out which Disney World restaurants you should try to make sure you get a reservation for as early as possible. As of this writing, you can make dining reservations 60 days ahead of time. If you're working with a Disney World travel agent, you should definitely let them know if one (or more) of these restaurants are on your must-do list as early as possible.
The difficulty in getting reservations might give you serious FOMO. However, just because these restaurants are popular doesn't mean that you should automatically include them in your Disney World plans. For example, guests without kids will most likely be fine skipping character dining like Cinderella's Royal Table, as you end up paying a big premium to be able to see Disney characters. Also, there are a ton of great alternatives that are much easier to dine at. I'll highlight a few here, but you can dive deeper in "The easiest dining reservations worth getting at Disney World."
Update 2-27-2023: We've updated this article with new recommendations on the hardest to get reservations at WDW.
The hardest dining reservations to get at Magic Kingdom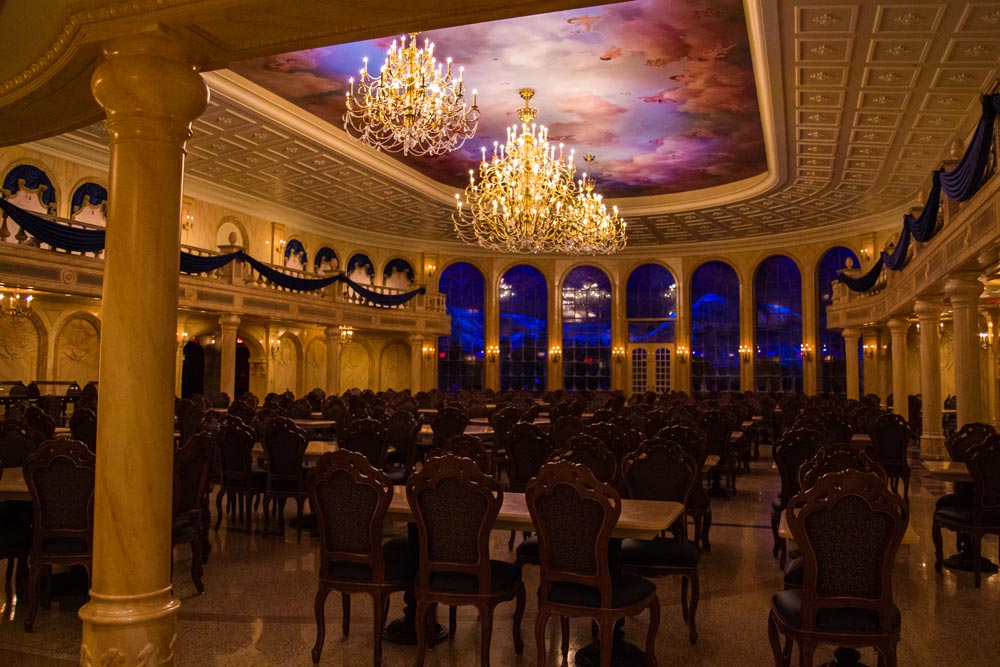 Be Our Guest has been an extremely hard to get reservation since it opened, and its shift to a prix fixe menu hasn't changed anything. Be Our Guest has a bit of a reputation now for being somewhat overrated, partially due to its sky-high popularity and food quality that doesn't quite meet the price tag.
Still, I've had positive experiences every time I've dined here. Whether you're dining in the grand ballroom or the moody West Wing, it's stunning atmosphere can't be beat.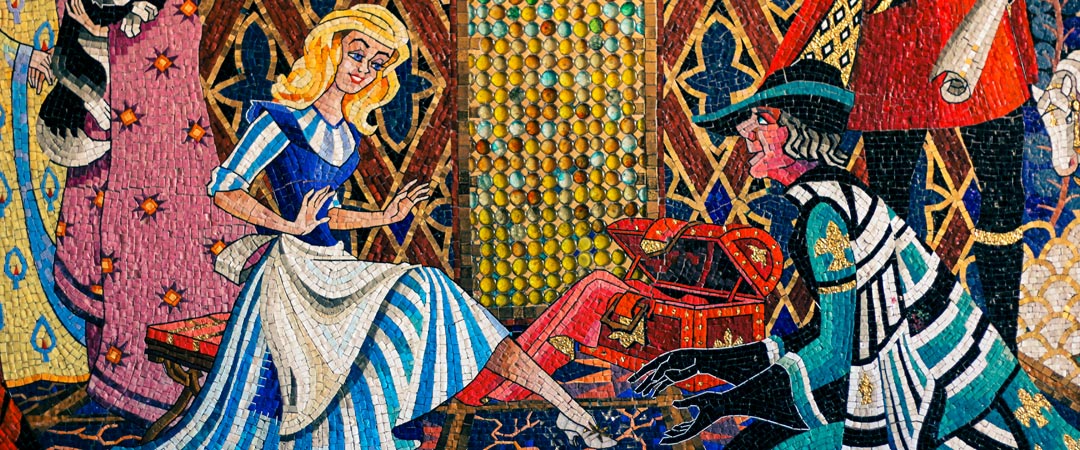 Cinderella's Royal Table was a hard to get ADR when we started Guide2WDW — and that was over 20 years ago! This restaurant is your chance to dine in Cinderella's Castle at Magic Kingdom. With the return of Disney Princess Character Dining on February 28, 2023, demand for Cinderella's Royal Table this year will go even higher — even at $67 per adult and $39 per child for lunch and dinner.
That means that if you want to enjoy Grilled Tenderloin of Beef or Parisian Gnocchi while interacting with Cinderella and other Disney royalty, you should make your reservation as early as possible.
Cinderella's Royal Table Tip: For a more affordable alternative, consider doing breakfast at Cinderella's Royal Table. Breakfast pricing in 2023 is $45 per adult and $29 per child.
Easier Alternatives at Magic Kingdom
Find more easy to get Magic Kingdom reservations in our article:  "The easiest dining reservations worth getting at Disney World."
The hardest dining reservations to get at EPCOT
Much like Be Our Guest, Space 220 relies heavily on its atmosphere… or lack of atmosphere depending on how you look at it. Guests get in a "space elevator" that takes them to a restaurant that is 220 miles above Orlando. With massive screens simulating a view out into space, there is really no other restaurant like EPCOT's out-of-this-world Space 220.
Both Space 220 and its lounge are an extremely difficult ADR to secure.
Space 220 Tip: Definitely try to book this as far out as possible. But with Disney World's new same-day ADR cancellation policy, you may get lucky with some last minute cancellations. Check the Disney World app for last minute availability, and also ask the host at the restaurant's entrance.

Another long-standing favorite, this EPCOT hot-spot offers a decadent and delicious steakhouse meal. Between the cheese soup, the pretzel bread, and the filet with mushroom risotto, Le Cellier has a menu full of must-have classics for every course.
Easier Alternatives at EPCOT
The hardest dining reservations to get at Hollywood Studios
Roundup Rodeo BBQ
Opening on March 23, 2023, Roundup Rodeo BBQ is the world's first Toy Story-themed table service restaurant. Found in Toy Story Land in Hollywood Studios, RRB will offer guests American barbecue dishes, served family-style. That means that large dishes will be served to share. The menu includes Evil Dr. Smoked Ribs, There's a Sausage in My Boot, and Slow-smoked Cauliflower. You can check out the full Roundup Rodeo BBQ menu here.
When reservations opened on February 21, it was kind of a mess. Disney opened up the reservations early, and then all available reservations sold out rather quickly. Due to this demand, we anticipate that reservations for Roundup Rodeo BBQ will be on the harder side to get for Disney World in 2023. It's been a long time since Hollywood Studios opened a table service restaurant, and both the Toy Story theme and crowd-pleasing BBQ should make it a popular pick for families.
We're hoping that the demand will die down a bit after the initial opening phase.
Found in Star Wars: Galaxy's Edge, this intergalactic bar the cosmic concoctions and snacks that you're looking for. If you've ever watched A New Hope and wanted to visit the Mos Eisley Cantina, Oga's is your next best bet. On one hand, you will have a much smaller chance of losing a hand. Also, Oga's Cantina features one of my all time favorite characters in Disney World: DJ Rex (formerly Captain Rex from the original Star Tours).
The one knock against Oga's Cantina is the lack of filling food offerings can be disappointing. This is definitely more of a place to get a drink or two and admire the atmosphere rather than other bars at WDW where you can also grab a meal.
Easier Alternatives at Hollywood Studios
Baseline Taphouse (no reservation required!)
50s Prime Time Cafe
The hardest dining reservations to get at Disney World Resorts
Ohana – Polynesian Village Resort
From your first round of noodles to bread pudding, Ohana is guaranteed to leave you stuffed. This all-you-care-to-eat restaurant has been a mainstay of difficult to get reservation lists at Disney World for years. With a great view of the Magic Kingdom's fireworks, an evening at Ohana is a fantastic way to cap off a day at Disney World. But I guarantee you that you will want it to be the last thing you do on the day you eat there, because food comas can be a likely side effect here.
Easier Alternatives at Polynesian Village Resort
Kona Cafe
Trader Sam's Grog Grotto (No Reservations – First Come, First Served)
California Grill – Contemporary Resort
Excellent food and an even better view. This restaurant takes you to the top of Disney World, with one of the best menus in all of WDW. Tip: If you aren't able to score a reservation, California Grill also has a lounge that offers the full menu and is first come, first served. Be sure to stick around or come back for the Magic Kingdom's fireworks – which is available to anyone who dined in the restaurant or the lounge at any point during the night.
Topolino Terrace – Riviera Resort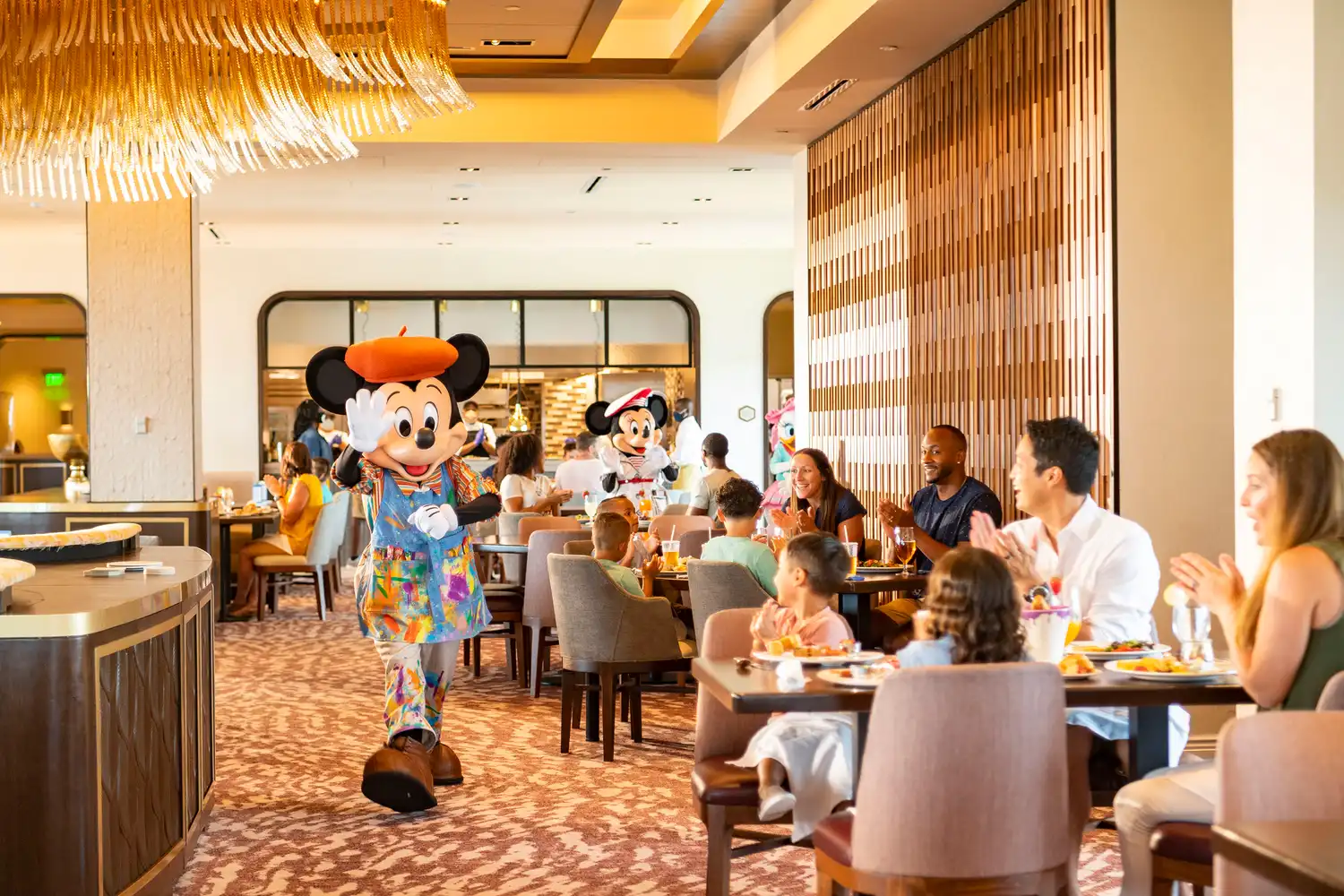 As the signature restaurant at Disney World's newest resort, Topolino Terrace – The Flavors of the Riviera is also a rooftop restaurant. It features our favorite Disney World Character Dining Experience, with Mickey, Minnie, Donald, and Daisy. With limited capacity, the character breakfast feels uncrowded and actually fairly relaxing — which is not something we ever associate with character meals.
But with the limited capacity comes limited reservations. When you factor in the delicious food, it's understandable why Topolino's Terrace is a hard reservation to snag.
With views of EPCOT fireworks and a spectacular menu, dinner is also not to be missed, making Topolino's Terrace one of our favorite date night restaurants at Disney World.
Victoria & Albert's – Grand Floridian
Reopened in 2022, Victoria & Albert's has been long considered the pinnacle of Disney World fine dining. With a smaller dining room, Victoria & Albert's is focused on matching high-end dining with high-end service. Before its lengthy two year closure, it was a hard reservation to secure. That didn't change when the restaurant reopened with a refreshed interior.
Narcoossee's – Grand Floridian
Another luxurious restaurant at Grand Floridian that had a lengthy hiatus, Narcoossee's is not quite as hard to dine at as Victoria & Albert's. But with its panoramic waterfront views and reinvented menu, we're expecting Narcoossee's to be one of Disney World's hottest resort restaurants when it reopens on April 1, 2023. The menu will feature new dishes like Beef and Ricotta Tortelloni and Dry-Aged Pork Ribeye Chop. But if you're a fan of classic Narcoossee's, the restaurant will also be bringing back many fan favorites, such as its famous Bisque and the legendary Almond-crusted Cheesecake.
Easier Alternatives at Grand Floridian
Captain's Table – Star Wars Galactic Starcruiser
Dining at the Crown of Corellia Dining Room will be a hard to get reservation for most Disney World guests, as it requires a reservation at Star Wars Galactic Starcruiser. While reservations for Galactic Starcruiser have been easier to come by lately, Disney World's Star Wars hotel is still an extremely pricy proposition — even when you factor in some of the discounts that are starting to be offered. Still, all guests of the hotel will have meals at the Crown of Corellia included.
However, there's an even more exclusive dining experience at Crown of Corellia – that costs even more money. The Captain's Table is limited availability. Per Disney: "Arrange to sit at the captain's table for an especially memorable dinner experience. Enjoy extra courses—the captain's favorite dishes—while seated in a prime location in the center of the Crown of Corellia Dining Room."
Even with Star Wars: Galactic Starcruiser not having as much demand in 2023, there are still very limited slots available for the Captain's Table.
Be sure to check out other entries in our Guide 2 Disney World Dining Reservations.
Are there any other restaurants that deserve to be on this list? Let me know in the comments below!
---
James is a lifelong Disney Parks fan. While at the parks, he loves finding new details, learning more about Disney World history, and taking pictures. His favorite WDW attractions include Rise of the Resistance, Spaceship Earth, and Tower of Terror.
James is a filmmaker and writer based in Atlanta, GA.
All author posts