Disney World turns 50 years old on October 1st. The Vacation Kingdom of the World has tremendously grown since it opened in 1971, now spanning 4 theme parks, 2 water parks, a high end shopping district, a boardwalk, a fleet of resorts, a sporting complex, golf courses, mini golf courses, and much more. You can now travel to the past, the future, a distant country, and a galaxy far, far, away. It's impossible to calculate how many special memories have been made at Walt Disney World Resort in Orlando.
So it's only fitting that Disney World will be celebrating its 50th Anniversary with an 18-month long celebration, kicking off on October 1, 2021. Here is everything new that will debut at Walt Disney World during the year and a half long festivities.
Update 9/22: Added opening date for Coco scene in Mickey's Philharmagic and details for a new float at Electrical Water Pageant.
New Rides and Attractions Debuting for WDW's 50th Anniversary
Remy's Ratatouille Adventure (Epcot) – Opening Oct 1, 2021 – Shrink down to the size of a rat and take a wild adventure through Gusteau's restaurant in this 3D trackless dark ride. Located in the France Pavilion in Epcot's World Showcase.
Guardians of the Galaxy: Cosmic Rewind (Epcot) – Opening 2022-2023 – Blast off to the big bang with Rocket, Groot, and the rest of the Guardians in Epcot's first roller coaster. This innovative "omni-coaster" ride system will feature a backwards launch and cars that can rotate you to see the action unfold.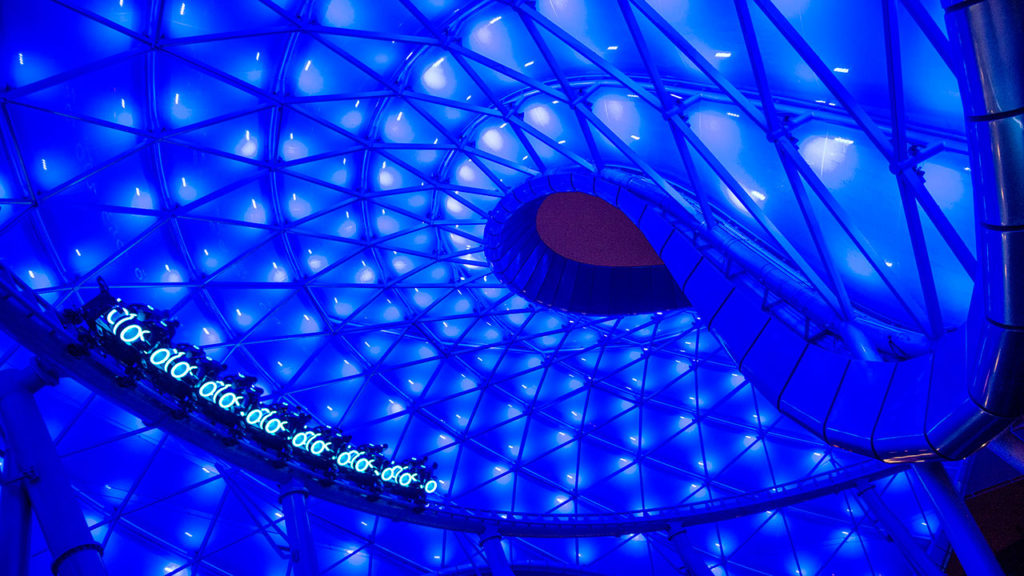 Tron Lightcycle / Run (Magic Kingdom) – Opening 2022-2023 – Mount your lightcycle take a high-speed ride through the Grid on this indoor/outdoor coaster. Tron will be a thrill-seeker's digital dream, as it reaches speeds of 60 mph.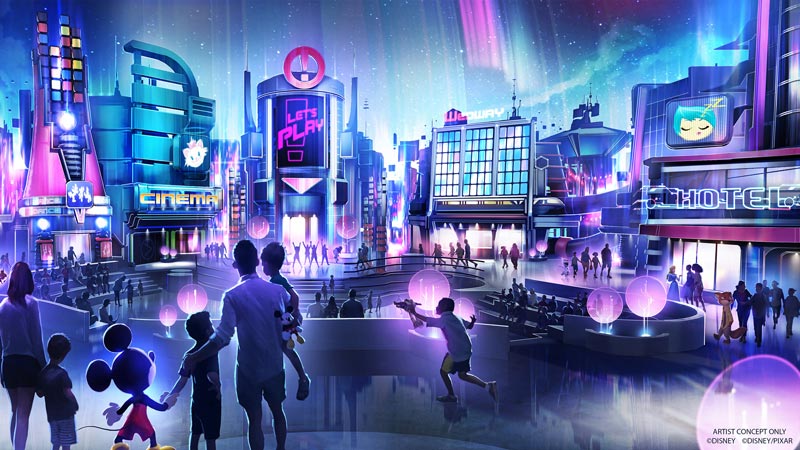 Play Pavilion (Epcot) – Opening 2022-2023 – Located in the former Wonders of Life/Festival Pavilion, the Play Pavilion will offer a lineup of interactive activities and unique character interactions.
Coco Scene added to Mickey's Philharmagic (Magic Kindgom) – November 12, 2021 – The musical number "Un Poco Loco" will be added to Mickey's Philharmagic in Fantasyland.
Disney World 50th Anniversary Entertainment
Disney Enchantment (Magic Kingdom) – October 1, 2021 – Replacing the beloved Happily Ever After, Disney Enchantment is Magic Kingdom's brand new fireworks and projection show. The nighttime spectacular will feature segments from Beauty and the Beast, Soul, Alice in Wonderland, Wreck-It Ralph, and more.
Disney will be offering a lineup of dessert parties for Magic Kingdom's fireworks during the 50th Anniversary. Here's all the must-know info on Magic Kingdoms 50th Anniversary Fireworks Dessert parties. 
Harmonious (Epcot) – October 1, 2021 – Epcot's new permanent nighttime fireworks show is debuting just in time for Disney World's 50th Anniversary. Featuring giant fountain screens, pyrotechnics, and an original score incorporating Disney songs sung in various languages, Harmonious will tell a story of "global connection" on the World Showcase lagoon.
Disney KiteTails (Animal Kingdom) – October 1, 2021 – Animal Kingdom is getting a new daytime entertainment offering for WDW's 50th.  Located at the Discovery River Theater (next to Expedition Everest), KiteTails will be a kite festival show featuring kites adorned like characters from The Lion King, Little Mermaid, a bug's life, Finding Nemo, and more. Some of the kites are as big as 30 feet long!
Electrical Water Pageant (Seven Seas Lagoon outside Magic Kingdom) – The float show that sails twice nightly is getting a new Cinderella Castle Float and a new song. Read more about the Electrical Water Pageant's 50th anniversary updates here.
New Restaurants at Disney World
Space 220 (Epcot) – Opening September 20, 2021 – Located near Mission: SPACE, this restaurant takes guests 220 miles above the earth and into orbit. Using screens to simulate outer space, this will be an out-of-this-world dining experience. Here's everything you need to know about Space 220 before it opens.
Steakhouse 71 (Disney's Contemporary Resort) – Opening October 1, 2021 – Located on the first floor of the Contemporary, this new steakhouse offers breakfast, lunch, and dinner. Of course, the restaurant gets its namesake from the year Disney World opened: 1971. Here's a preview of the food offered at Steakhouse 71.
La Creperie de Paris (Epcot)- Opening October 1, 2021 – This new creperie is opening along with Remy's Ratatouille Adventure as part of the France Pavilion's expansion. The shop will offer sweet  crepes, as well as savory galettes.
Special 50th Anniversary Decorations
Fab 50 Statues – Throughout all 4 parks, Disney is installing 50 statues featuring 50 of their most iconic and popular characters.
Beacons of Magic – In each park, the park's icon will be transformed at night with magical lighting. This will occur at Cinderella Castle in Magic Kingdom, Spaceship Earth in Epcot, Tower of Terror in Hollywood Studios, and the Tree of Life in Animal Kingdom.
Castle Overlay – Cinderella's Castle has received a new look just in time for the 50th, with gold adorning the turrets and a large "50" icon in the middle.
Of course, Disney will be offering special 50th anniversary merchandise and limited time eats and treats.
Will you be going to Disney World during the 50th Anniversary? Let me know in the comments below!
---
James is a lifelong Disney Parks fan. While at the parks, he loves finding new details, learning more about Disney World history, and taking pictures. His favorite WDW attractions include Rise of the Resistance, Spaceship Earth, and Tower of Terror.
James is a filmmaker and writer based in Atlanta, GA.
All author posts