In part three of our Outdoor Dining Guide to Walt Disney World, we are heading to the glitz and glamor of Hollywood Studios. From trendy outdoor lounges to an otherworldly hot dog, Disney's Hollywood Studios has a small but stellar lineup when it comes to outdoor dining. There's also two very large outdoor quick service dining areas that serve kid-friendly chicken nuggets and burgers, which could be a good option for families looking for a quick bite to eat outside.
Whether you're trying to limit your indoor exposure during the pandemic or you just want to enjoy the fresh air, there are a lot of great reasons to eat outside at Disney World. I'm dividing each entry up into "The Best" and "The Rest." The restaurants listed in "The Best" either have delicious food, great outdoor seating sections, food that's easy to eat on the go, or any combination of the above. If a restaurant is listed in "The Rest," it doesn't necessarily mean it's a bad option. It's just not one of our favorites.
Hollywood Studios Outdoor Dining Guide
The Best Hollywood Studios Outdoor Dining
Table Service
Brown Derby Lounge (Hollywood Boulevard) – Small plates and drinks. Limited seating available.
Quick Service / Kiosks
BaseLine Tap House (Grand Avenue) – This bar/lounge is an excellent spot for beer, wine, and small plates with a great outdoor seating area.
Ronto Roasters (Star Wars: Galaxy's Edge) – The Ronto Wrap might be the greatest thing to come out of Galaxy's Edge, behind Rise of the Resistance. Completely outside, limited outdoor seating, but good for eating on the go. Mobile Order Available
Docking Bay 7 (Star Wars: Galaxy's Edge) – This quick service restaurant has a pretty good menu and features limited outdoor seating. Must order/pick up food inside. Mobile Order Available
Woody's Lunchbox (Toy Story Land) – Very good quick service lunch stop. Completely outside. Mobile Order Available
Trolley Car Cafe (Hollywood Boulevard) – Hollywood Studios' Starbucks offers coffee and quick bites. Limited outdoor seating, but most of what you get here will be good for eating on the go.
The Rest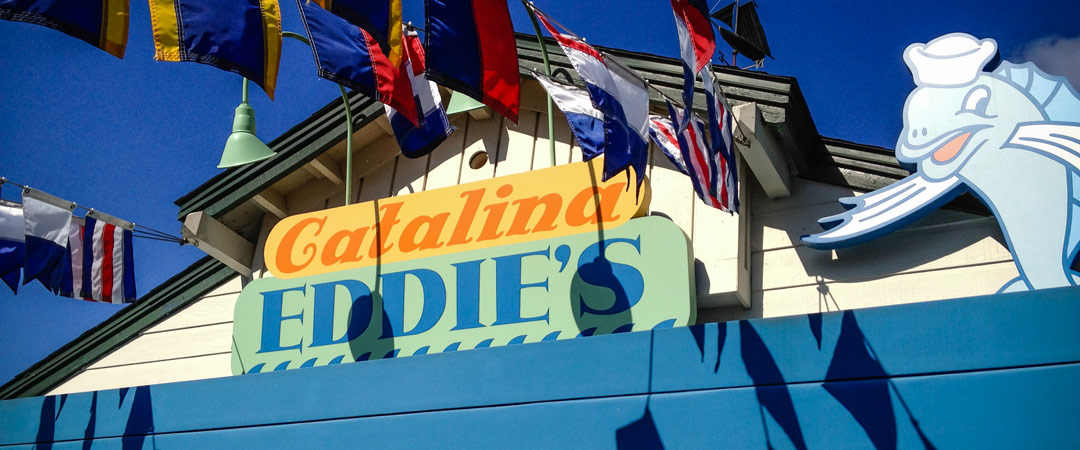 Quick Service / Kiosks
Rosie's All American Cafe, Catalina Eddie's, Fairfax Fare, Hollywood Scoops Ice Cream (Sunset Boulevard) – Sunset Boulevard features an outdoor food court with plenty of seating. This has some of the best options for sitting outside in all of the parks, but the food offerings are just your standard theme park fare – pizzas, burgers, etc. The food may be forgettable, but these quick service restaurants have enough variety to please a family craving different things. Mobile Order Available
Dockside Diner, Oasis Canteen, Peavy's Polar Pipeline (Echo Lake) – Around Echo Lake, you'll find a few options for grab and go food. The Dockside Diner offers quick meals, such as shrimp rolls served up on a brioche bun. Oasis Canteen has dessert, and Peavy's Polar Pipeline sells Frozen Coke products. There are limited places to sit and eat around here, so plan on eating these on the go. Mobile Order Available at Dockside Diner
Backlot Express (Echo Lake) – A good variety of traditional theme park fare – burgers and chicken nuggets. Features a nice outdoor seating area, but the entire restaurant is pretty open air. Must pick up food inside. Mobile Order Available
PizzeRizzo (Grand Avenue) – It's rat pizza! The outdoor dining area loses the charm of the party room found inside, but it's a solid option for pizza at Hollywood Studios. Mobile Order Available
Stay tuned for more of the best places to eat outside at Disney World, as we are sharing the best outdoor dining at Magic Kingdom, Epcot, Animal Kingdom, Disney Springs, and the Resorts coming soon.
---
James is a lifelong Disney Parks fan. While at the parks, he loves finding new details, learning more about Disney World history, and taking pictures. His favorite WDW attractions include Rise of the Resistance, Spaceship Earth, and Tower of Terror.
James is a filmmaker and writer based in Atlanta, GA.
All author posts