"Should I get a Park Hopper ticket?" This is one of the first decisions you'll have to make when planning a Disney World vacation. In order to answer this question, you'll need to know the ins and outs of Park Hopping. It's a Disney World basic that's essential to know, but the Park Hopping system has become more complicated in recent years.
In this guide, I'm going to explain everything you need to know about Park Hopping at Walt Disney World.
What is Park Hopping?
Park Hopping means visiting more than one Disney World theme park within a single day. If you went to Magic Kingdom and then went to EPCOT within the same day, then you would be Park Hopping.
How do you get access to Park Hopping?
Disney World's standard tickets are only for one park per day. In order to Park Hop, you need to buy a Park Hopper ticket. A Park Hopper ticket gives you access to all four theme parks within a single day: Magic Kingdom, EPCOT, Hollywood Studios, and Animal Kingdom.
The Park Hopper ticket add-on costs $65 more per ticket. The ticket price increase is the same no matter how many days you purchase. A 1-day Park Hopper costs $65 more than a 1-day single park ticket, and a 10-day Park Hopper ticket costs $65 more than a 10-day single park ticket.
Disney World Annual Passes include Park Hopping without an additional fee. Disney World used to offer an EPCOT-only Annual Pass for Florida Residents that let guests in after 4 PM that didn't offer Park Hopping, but that was the exception, not the rule.
How does Park Hopping work?
Park Hopping used to be simple: You would be able to spontaneously go into whatever park you wanted at whatever time you wanted, as long as the park was open.
Since 2020, the Disney World Park Hopping rules have gotten complicated. Here are the basics of how to enter multiple parks within one day with a Park Hopper ticket:
In order to enter a Disney World theme park, you need a Park Pass Reservation for that park in addition to your ticket. i.e. In order to get into EPCOT on April 26, you need an EPCOT Park Pass for April 26. The reservations are park specific.
The Park Pass Reservation determines the first park you visit that day. You do not need additional reservations for Park Hopping. You only need a reservation for the first park you will enter.
Park Hopping begins at 2 PM. If you go into Magic Kingdom in the morning, you cannot enter EPCOT or any other park until 2 PM. After 2 PM, you can Park Hop as much as you want.
Even if it's after 2 PM, you still need to go into the park you have a reservation for first in order to start Park Hopping. This rule is counterintuitive, but it's extremely important to understand. Let's say you have an Animal Kingdom Park Pass reservation, but you were tired and decided to sleep in. At 3 PM, you want to go to Hollywood Studios, but you won't be able to get in unless you go to Animal Kingdom first. You will not be able to go into a different park until you have scanned your ticket at the park you have a reservation for. It's a quirk of the Park Pass system, and hopefully a rule that Disney will change in the future.
Can you buy a Park Hopper just for one day?
Disney World sells a 1-day Park Hopper ticket, which is $65 more than a 1-day single park ticket.
This question could also mean "Can I buy a Park Hopper for just one of the days of my trip?" The answer is that it doesn't really make a difference, because the Park Hopper option is a single upgrade price that applies to the entire length of your ticket. So $65 turns a 1-day ticket or a 10-day ticket into a Park Hopper. Even if you only want to Park Hop on one of the days of your trip, the price would be the same.
Can you upgrade a single park ticket to a Park Hopper after purchase?
Yes! You can pay to upgrade your single park ticket into a Park Hopper. While you can do this at Guest Relations, I'd strongly recommend using the My Disney Experience app to upgrade your ticket. Once you have your tickets linked to your Disney World account and you're logged into the app, follow these steps:
Open the My Disney Experience App
Tap the Three Horizontal Lines Menu button on the bottom right hand side. (Also known as the hamburger menu)
Tap "Tickets and Passes"
Select the tickets you want to upgrade.
Select the "Change Ticket" option.
You should be able to change your ticket to a Park Hopper ticket via a purchase within the app.
How many parks can I visit with a Park Hopper Pass?
You can theoretically visit all four Disney World theme parks within a single day with a Park Hopper Ticket. You could visit your first park in the morning, and then visit the other three parks after 2 PM.
Of course, in practice this is challenging with the new Park Hopping rules. Also, keep in mind that it takes awhile to get from park to park – anywhere from 30 minutes to an hour. In general, we recommend only Park Hopping once per day. Visit one park in the morning, take a break in the middle of the day, and then go into your second park after 2 PM until closing. This will help you avoid spending too much time moving from park to park.
Of course, it's feasible to add an extra "hop" into that day in case one of the parks is open later than normal.
Do I still need a Park Pass Reservation with a Park Hopper Ticket?
Yes! As I covered above, the Park Pass Reservation determines which park you can visit first. Even if you enter after 2 PM, you still need a Park Pass Reservation.
How do I get from park to park?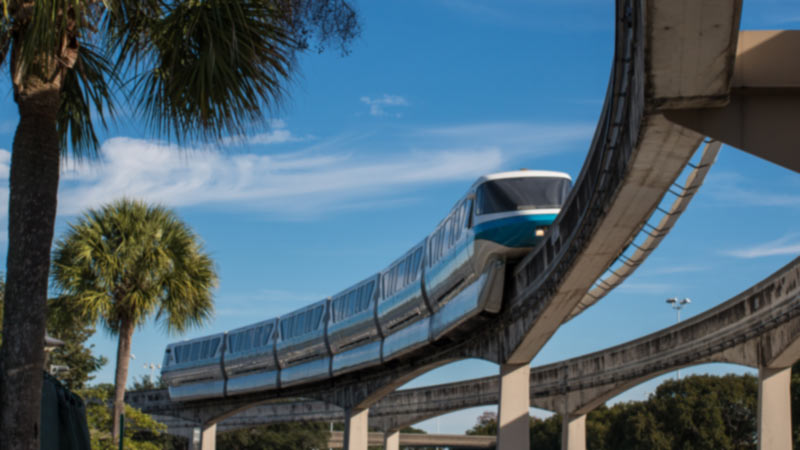 It depends. Disney World has monorails, busses, boats, and a Skyway that can take you from park to park. You can also drive and sometimes walk from park to park. Check out our in-depth Disney World Transportation Guide in order to find out all the ways you can get from park to park.
Is Park Hopping worth it?
It depends on your budget and the length of your stay. Because Park Hopping is a flat fee for your ticket, it becomes a better deal when you add it to a ticket with more days. A single day Park Hopper is $65/day to add on, while a 10-day park hopper is $6.50 per day to add on.
On the flip side, if you have a ticket with more days, you might be okay to only go with a single park ticket, since you could easily visit each theme park and see everything that Disney World has to offer without Park Hopping. If you are only visiting for 2-3 days, a Park Hopper can help you pack more into a short visit.
The other thing to consider is that Park Hopping takes time, and I've personally found it feasible to only hop once and sometimes twice per day. The extra trips between parks do add up over the course of your vacation, both in terms of time and energy.
I almost always opt for the Park Hopper option. I enjoy the flexibility of being able to visit multiple parks per day. Even with the new rules, a Park Hopper lets me be a bit more spontaneous on my trip, even if it's only after 2 PM.
Can I Park Hop early if I have a dining reservation?
No! You need to think about the Park Hopping rules when you make your WDW dining reservations. If you make a dining reservation for before 2 PM, be sure it's for the park you have a Park Pass Reservation for. If you're planning on Park Hopping, make sure your dining reservations are for after 2 PM at the other park.
Does Genie+ work with Park Hopping?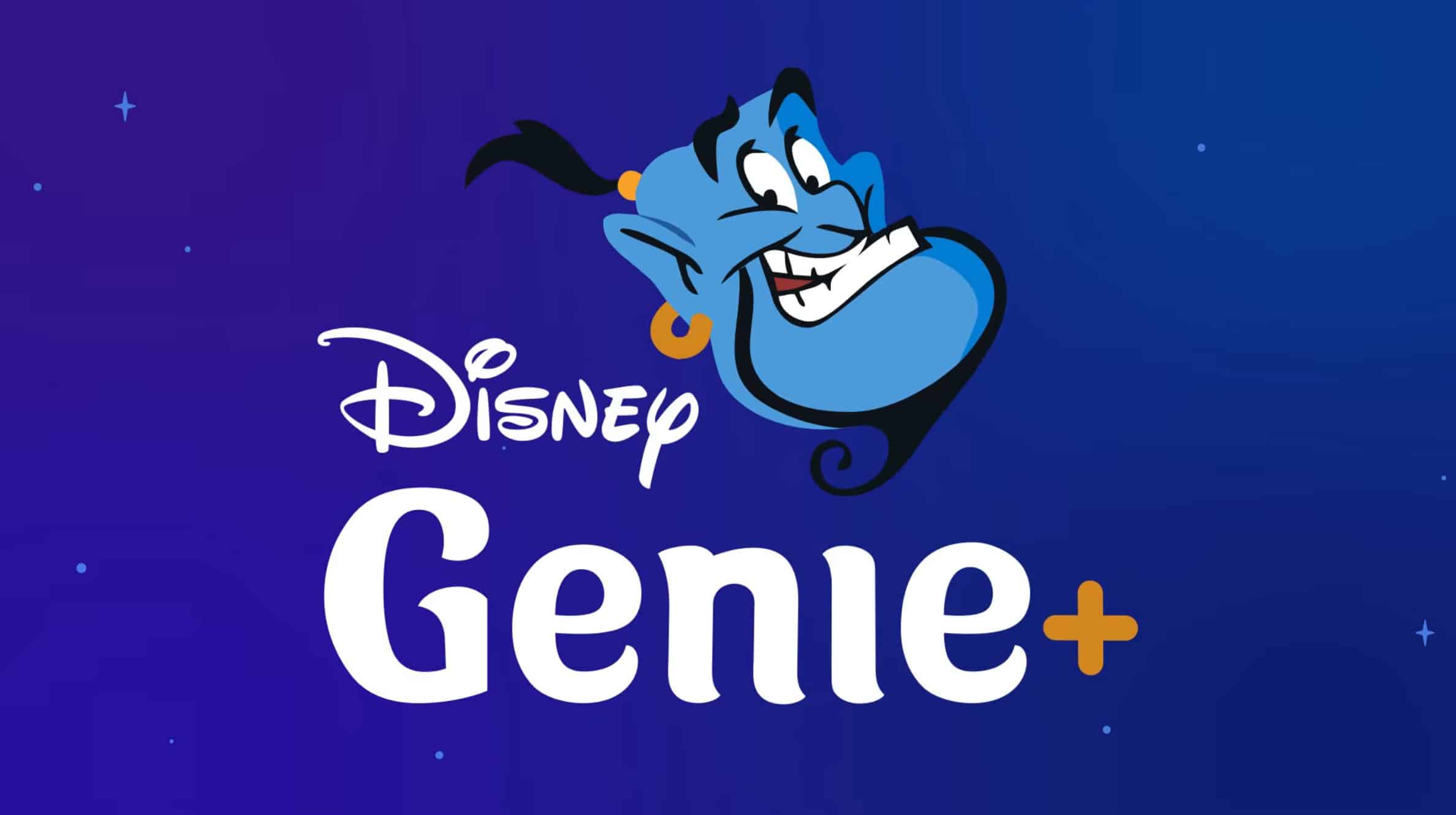 Yes. As I explained in this post about Genie+ and Park Hopping, you don't have to buy Genie+ for each park. Genie+ is a per-day ticket add on. This means that if you buy Genie+ for the day with a Park Hopper Ticket, Genie+ will be valid for the entire day for each park you enter. Be sure to check out our Guide 2 Disney Genie for more information on how to Park Hop with Genie+
We want to hear from you!
Do you have any more questions about Park Hopping at Disney World? Let me know in the comments below, and I'll do my best to give you an answer.
---
James is a lifelong Disney Parks fan. While at the parks, he loves finding new details, learning more about Disney World history, and taking pictures. His favorite WDW attractions include Rise of the Resistance, Spaceship Earth, and Tower of Terror.
James is a filmmaker and writer based in Atlanta, GA.
All author posts