Since Guide2WDW first started over 20 years ago, we've provided millions of people with Disney World tips. From tricks to get the best seat on a ride to strategies for spend less time waiting in line, our site has hundreds of expert Disney World tips, based on both our experience and reader feedback. We just completed the largest overhaul of our WDW tips in the history of the site, complete with our most up-to-date advice.
In celebration of our newly updated Disney World Tips section, we are sharing tips that are extremely relevant in 2022. From Disney Genie tricks to Park Pass Reservations advice, here are 19 of our newest Disney World Tips that will help you on your next vacation.
1) You must make Park Pass reservation for every day of your vacation.
Going to Disney World has changed significantly over the past few years, and the biggest change is the Park Pass reservation system. Park Pass Reservations are required for entry into the park in addition to theme park tickets. You need to make a reservation for every day of your trip, and your reservation will be for a specific park. If you have a single park per day ticket, that will be the only park you can visit that day. If you have a Park Hopper ticket, your reservation determines which park you must enter first. Find out more about Park Pass Reservations here.
In order to make a Park Pass Reservation, you will need to link valid admission to your Disney World account. This means you must buy your Disney World ticket ahead of time. We recommend purchasing tickets and making Park Pass Reservations at least a month before your vacation. Park Pass reservations sell out, especially a week or two ahead of time. If you are visiting during the holidays or another busy season, try to make your park reservations even earlier.
2) How to ride Guardians of the Galaxy: Cosmic Rewind
Disney World's newest ride has quickly has become one of our favorite rides at EPCOT. But you can't just get in line to ride it. You have to do one of two things:
You can join the virtual queue at 7 am or 1 pm (or 6 pm on certain days for guests eligible for Extended Evening Hours). Currently, the 1 pm virtual queue allotment is easier to join than the 7 am opening. Read all about how to join the virtual queue at Disney World here.
The other way to ride Cosmic Rewind is to purchase an Individual Lightning Lane . Be sure to purchase this early in the day, as Lightning Lane can sell out for this attraction.
3) How to avoid motion sickness on Guardians of the Galaxy: Cosmic Rewind
Request rows 5 or 6 (middle of the coaster train), and sit on the left hand side. Also, try to keep your attention on where the track is headed rather than focusing on the projections. You can read more about this in our Guardians of the Galaxy: Cosmic Rewind Motion Sickness Guide.
4) Pay attention to the direction of the wind for Harmonious.
When choosing a spot to watch EPCOT's fireworks, be sure to take the wind into account. A prime spot on the water along World Showcase Lagoon is worthless if the wind is blowing in your face. All you'll see is smoke.
Head toward where the wind is blowing from so that the smoke from the fireworks will blow away from you as you watch the show.
5) The best Harmonious views.
Harmonious features a giant screen in the middle of the World Showcase lagoon. While you can watch the show from anywhere around World Showcase, you'll get a better experience watching from the pavilions that face the screen head on, like Italy and Japan.
The area at the front of the World Showcase between Canada and Mexico is also prime viewing. There's a large viewing area between the Disney Traders and Port of Entry shops.
6) Worried about the intensity of Star Wars: Rise of the Resistance?
Star Wars: Rise of the Resistance has unexpected turns, some swift movement, and even a small drop. However, the ride is very approachable, even for guests who don't like thrill rides or suffer from motion sickness. You can read a full ride description in our Rise of the Resistance Motion Sickness Guide .
7) Rise (and shine) of the Resistance.
Individual Lightning Lane for Rise of the Resistance sells out very quickly, sometimes before reservations open up for non-resort guests at park opening. If you want to buy a Rise of the Resistance Individual Lightning Lane, be sure to do so as early as possible.
8) Be prepared to fly the Millennium Falcon
Millennium Falcon: Smugglers Run is basically a giant video game, and it features three distinct roles: Pilot, Gunner, and Engineer. How smooth your ride goes depends on how well you perform in your role. Check out our Millennium Falcon: Smuggler's Run guide for tips on how to best fly the fastest hunk of junk in the galaxy.
9) Genie vs Genie+ vs Lightning Lane vs Individual Lightning Lane
We have a full explanation of Genie+ and Lightning Lane here, but here's a quick breakdown of the different terms associated with Disney's paid line skipping service.
Disney Genie: A free service in the My Disney Experience app with suggestions for what to do in the parks.
Genie+ (Genie Plus): A $15/day paid service that gives you one-at-a-time access to the Lightning Lane at certain attractions.
Lightning Lane: A priority line with a significantly shorter wait.
Individual Lightning Lane: At Disney World's most popular attractions like Rise of the Resistance, you must pay an a la carte fee to access the Lightning Lane. These are Individual Lightning Lane attractions, and they are not included in Genie+.
10) Understand the Genie+ 120 minute rule.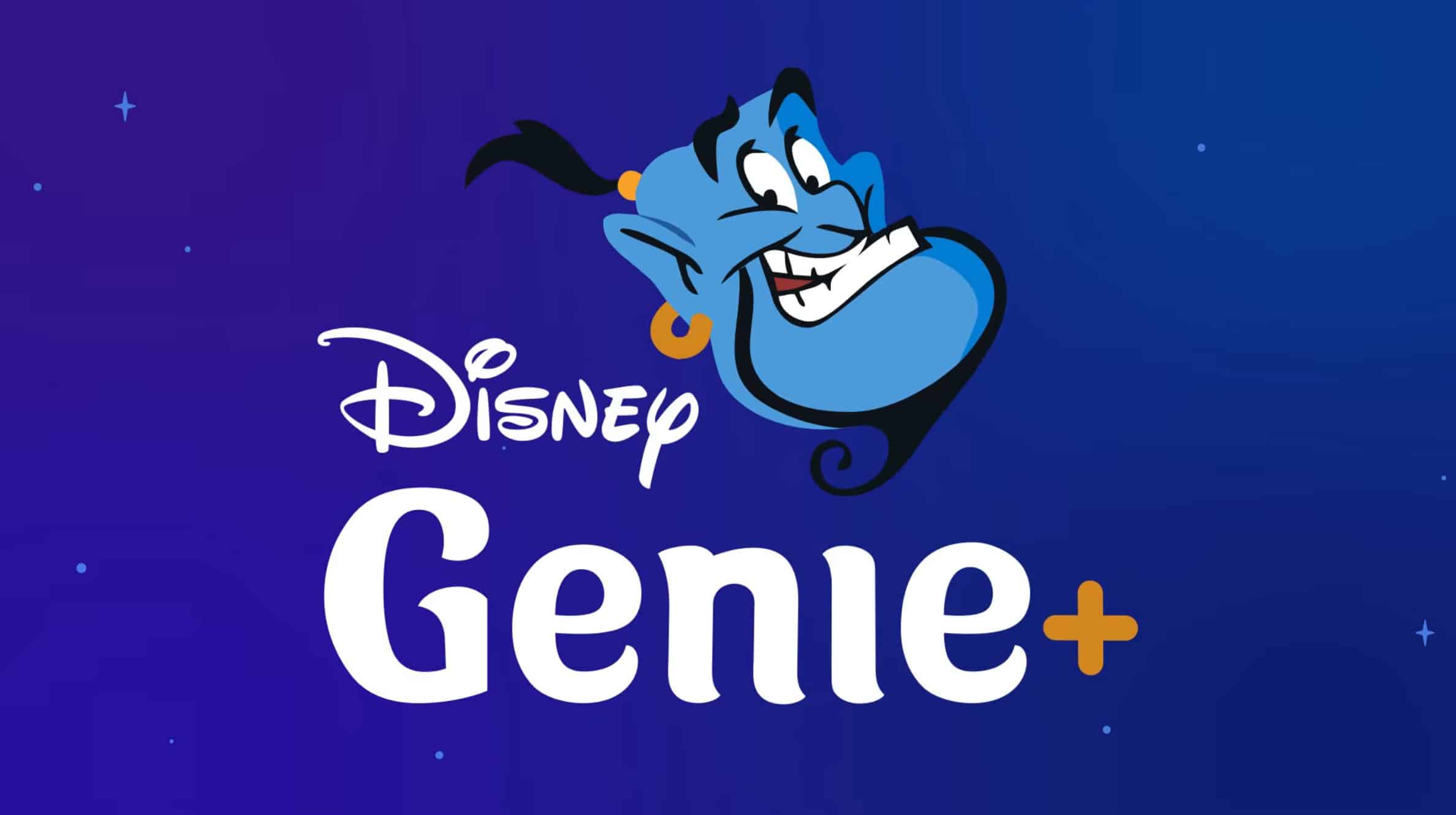 As we explain in our How to Maximize Genie+ guide, the 120 minute rule is probably the most important thing to understand in order to get the most out of Genie+. When you make a Genie+ Lightning Lane selection, you can make your next selection either 120 minutes after you made your reservation OR as soon as you scan in for that reservation. You can also make a new selection if you cancel your Lightning Lane reservation or if that reservation expires.
11) Purchase Genie+ before 7 am. 
Genie+ reservations open for all guests at 7 am. You must purchase Genie+ on the same day that you will use it, and purchases become available at 12:01 am each day.
12) Be ready at 7 am for Genie+, Individual Lightning Lane, and Virtual Queue.
All guests can make Genie+ reservations starting at 7 am, which means that you need to have your My Disney Experience app open before 6:59 am. The most popular Genie+ rides like Slinky Dog Dash and Remy's Ratatouille Adventure can run out of available slots really quickly, so be ready to make your Lightning Lane reservations as early as possible.
The first draw of the Virtual Queue also opens at 7 am, and Individual Lightning Lane purchases open at 7 am for Resort Guests.
13) Divide and conquer with My Disney Experience
If you have multiple people who are up and have the MyDisneyExperience app open, designate one person to focus on Virtual Queues, one person to focus on Genie+, and one person to focus on Individual Lightning Lane Selections. If you are the only person setting all the plans for your party, we would recommend prioritizing Virtual Queue (if the attraction is one of your must dos), Genie+, then Individual LL selections, in that order.
14) Check Disney Genie+ again at 7:17 am
Genie+ timeslots seem to magically refill at 7:17 am. If you missed out at 7 am, try refreshing again around 7:15-7:17 am to get a better Lightning Lane reservation.
15) Familiarize yourself with the Virtual Walk-Up Wait List
If you don't have a reservation but would prefer a sit down meal, certain WDW restaurants have a walk-up list you can join via the My Disney Experience app, under the "Check Dining Availability" section. You do need to be within a certain physical proximity to the restaurant to join the wait list. You can read more about this in our guide on what to do if you don't have reservations at Disney World
16) Always use Mobile Order when available
Many counter service restaurants offer mobile order via the My Disney Experience app. This is a great time saver, especially since you can plan out and order your lunch or dinner while you're waiting in line.
17) Mobile Order Speed Trick
Click "I'm here" as you're heading to the restaurant. Many times I'll do this, and the food will come out just as I arrive. Otherwise, you may have to wait a few minutes for your order to be prepared.
18) Remember to charge your MagicBand+ each night
MagicBand+ comes with a charging cable, and you will need to charge it each night if you want to use it for its new features. MagicBand+ can run out of batteries, especially if you play a lot of Batuu Bounty Hunters. Remember to charge it each night.
19) Pay attention to which parks have Extended Evening Hours
Certain Deluxe Disney World Resort Guests have access to Extended Evening Hours, where certain parks stay open 2 hours late once a week. These are typically held on Mondays at EPCOT and Wednesdays at Magic Kingdom, although Disney can change the schedule at any time. If you are not a guest at the following hotels, then you should avoid the parks with Extended Evening Hours on those days, as they will be more crowded.
Disney Deluxe Resorts
Disney's Animal Kingdom Lodge
Disney's Beach Club Resort
Disney's BoardWalk Inn
Disney's Contemporary Resort
Disney's Grand Floridian Resort & Spa
Disney's Polynesian Village Resort
Disney's Wilderness Lodge
Disney's Yacht Club Resort
Disney Deluxe Villa Resorts
Bay Lake Tower at Disney's Contemporary Resort
Boulder Ridge Villas at Disney's Wilderness Lodge
Copper Creek Villas & Cabins at Disney's Wilderness Lodge
Disney's Animal Kingdom Villas – Jambo House
Disney's Animal Kingdom Villas – Kidani Village
Disney's Beach Club Villas
Disney's BoardWalk Villas
Disney's Old Key West Resort
Disney's Polynesian Villas & Bungalows
Disney's Riviera Resort
Disney's Saratoga Springs Resort & Spa
The Villas at Disney's Grand Floridian Resort & Spa
Other Select Hotels
Walt Disney World Swan Hotel
Walt Disney World Dolphin Hotel
Walt Disney World Swan Reserve
Shades of Green
You can see the Extended Evening Hours schedule here.
Cover photo by Brian McGowan on Unsplash
Find hundreds of Disney World Tips
Want more? Check out the 175 Best Disney World Tips for 2022 for our favorite Disney World Tips and Tricks. We also have over 400 Disney World tips across the following articles:
What's your favorite Disney World tip for 2022? Let me know in the comments below!
---
James is a lifelong Disney Parks fan. While at the parks, he loves finding new details, learning more about Disney World history, and taking pictures. His favorite WDW attractions include Rise of the Resistance, Spaceship Earth, and Tower of Terror.
James is a filmmaker and writer based in Atlanta, GA.
All author posts