Across its four theme parks, Walt Disney World has dozens of rides and attractions. Whether it's an eerie tour of a ghost-filled manor, a roller coaster ride on the back of a toy dog, or one of several adventures into outer space, Disney World's rides can magically transport you in a way you can't find anywhere else. Between thrill rides, spectacular shows, and unique movie tie-ins, there's so much to do at Disney World.
In fact, there's too much to do at Disney World. Unless you are visiting for an extended period and going at a break-neck pace, you really cannot do it all at WDW. In fact, you shouldn't try to do every ride and attraction in a single Disney trip, unless you want a vacation that feels more like a challenge than like fun.
While Disney World's attractions generally aim to please every member of the family, not every ride is best for every guest. You may love immersive dark rides but hate roller coasters. Some attractions will equally delight adults and children, while some rides can be skipped by parties without small kids.
So, the big question is: Which rides and attractions should you go on at Disney World?
That's where our Disney World ride guide comes in! Besides rhyming, the ride guide is a handy way for you to research which rides to prioritize on your next WDW vacation. We have ranked lists of every ride and attraction at each park, letting you know which rides are the best of the best, and which rides you can safely skip.
We also have guides to let you know how intense each ride is, and which rides are best for toddlers.
The Types of Rides and Attractions at Disney World
In order to understand which rides you should prioritize, you'll need to know what we mean when we use the term "dark ride" or "aerial spinner." These are standard ride types at Disney World, but not every guest will be familiar with these terms.
Aerial Spinner: A ride that spins in a circle like a carousel, but also has a vertical element that lifts you in the sky. Many of these rides will give you control over how high or low you go during the ride. Examples: Dumbo the Flying Elephant, Aladdin's Flying Carpets.
Dark Ride: A dark ride is an indoor ride where you ride through show scenes depicting a story. The type of vehicle may vary. Even though Haunted Mansion is a prime example of a "dark ride," the theme doesn't need to be dark or scary. Winnie the Pooh, Journey Into Imagination, and Ariel's Undersea Adventure are all other examples of dark rides at Disney World.
Motion Simulator: A motion simulator has a ride vehicle that moves in sync with a movie that simulates the feeling of a much greater range of motion, such as space travel or flying. Disney World has a wide variety of motion simulators, some including 3D graphics, and some including interactivity. Examples: Millennium Falcon, Flight of Passage, Star Tours, Soarin, Mission: SPACE.
Omnimover: An omnimover is a ride vehicle most associated with Disney dark rides. It's a slow, constantly moving vehicle that can gently rotate to direct the rider's view. Examples: Haunted Mansion, Little Mermaid, The Seas with Nemo and Friends.
Trackless Ride: A newer ride system where vehicles can freely move around a space without a track. Each vehicle uses a local positioning system (LPS), which is a mini-version of a GPS, and a computer coordinates how every vehicle moves. Mainly, this means that vehicles can move in unpredictable ways, sometimes synchronizing and "dancing" with each other, and sometimes covering ground they've covered before. It makes for very dynamic and surprising rides, while not being too thrilling for most riders. Examples: Rise of the Resistance, Mickey & Minnie's Runaway Railway, Remy's Ratatouille Adventure.
Roller Coaster: A train-like vehicle going up and down a track, sometimes reaching high speeds and even inverting. Disney World has several different roller coasters, each with a different thrill level and some with a unique ride system. For example, Rock 'N' Roller Coaster features a launch and two inversions, Guardians of the Galaxy: Cosmic Rewind features a rotating ride car, and Expedition Everest features a track that goes forwards and backwards.
Drop Ride: A ride that lifts you to a tall height and drops you faster than the speed of gravity, sometimes giving you a feeling of floating. Disney World only has one drop ride: Tower of Terror at Hollywood Studios. However, Rise of the Resistance also features a brief and shorter drop.
Boat Ride: A ride where you get on a boat and ride along a track or "river." Most Disney World boat rides are gentle and do not really rock or sway much. Pirates of the Caribbean is the only boat ride that features a drop. Examples: Pirates of the Caribbean, It's a Small World, Living with the Land, Gran Fiesta Tour with Three Caballeros, Jungle Cruise.
Log Flume Ride: Similar to a boat ride, you board a long log which plummets down steep drops. Disney World's only log flume ride is Splash Mountain, which will reopen as Tiana's Bayou Adventure in 2024.
River Raft Ride: A river raft ride is a speedier, more intense boat ride, where guests board a circular raft. The raft rotates as it navigates the rapids on the premade track. Kali River Rapids is Disney World's only river raft ride. A river raft ride is a good option for someone who wants to get on a water ride that gets them wet, but doesn't like the big steep drop of Splash Mountain.
Flat Ride: A "flat ride" is something you'd find at a carnival or county fair, where the ride system moves you in a flat plane parallel to the ground. Flat rides include carousels and spinning rides. Examples: Mad Tea Party, Prince Charming Regal Carrousel, Alien Swirling Saucers.
2D/3D/4D Movie: Disney World features several movie attractions, where you go into a movie theater and watch a short film. A 2D movie is a normal movie, with no effects. Disney World does have some regular movies, as well as ultra-wide screen. With a 3D movie, you wear glasses that produce a depth effect. A 4D movie is the same as a 3D movie, except it adds special effects that can touch the audience in certain ways. These effects range from smells to water sprays to "ticklers" that brush past your ankles. Examples: Impressions de France, Muppet*Vision 3D, It's Tough to be a Bug.
Circlevision Movie: A circlevision movie uses 360 degrees of screens to completely surround you with the movie that is being projected. Examples: Canada: Far and Wide, Reflections of China.
Scavenger Hunt: A scavenger hunt attraction has guests go to certain parts of the park to accomplish a (usually very simple) goal. Examples: Wildlife Explorers, A Pirate's Adventure: Treasure of the Seven Seas.
The Best Rides and Attractions in Every Park at Disney World
To help you prioritize what to do during your WDW vacation, we've put together ranked lists of every attraction at Disney World. These lists will show you which rides are skippable, which rides are only worth it for a short wait, and which rides can't be missed.
For this guide, I'll share the rides we consider to be the best of the best. For a more detailed breakdown, click the link to the full ranked list.
The Best Magic Kingdom Rides and Attractions
Haunted Mansion
Splash Mountain
Seven Dwarfs Mine Train
Pirates of the Caribbean
Big Thunder Mountain Railroad
Space Mountain
Jungle Cruise
Disney Enchantment Fireworks
it's a small world
Tomorrowland Transit Authority PeopleMover
The Enchanted Tiki Room
Under the Sea – Journey of the Little Mermaid
Walt Disney's Carousel of Progress
Read the complete ranking of Magic Kingdom attractions here.
The Best EPCOT Rides and Attractions
Spaceship Earth
Guardians of the Galaxy: Cosmic Rewind
Soarin
Remy's Ratatouille Adventure
Frozen Ever After
The American Adventure
Test Track
Gran Fiesta Tour
Harmonious
Impressions de France
Sea Base
Read the complete ranking of EPCOT attractions here.
The Best Hollywood Studios Rides and Attractions
Star Wars: Rise of the Resistance
Twilight Zone: Tower of Terror
Mickey & Minnie's Runaway Railway
Millennium Falcon: Smugger's Run
Slinky Dog Dash
Toy Story Mania
Rock 'N' Roller Coaster
Star Tours
Read the complete ranking of Hollywood Studios attractions here.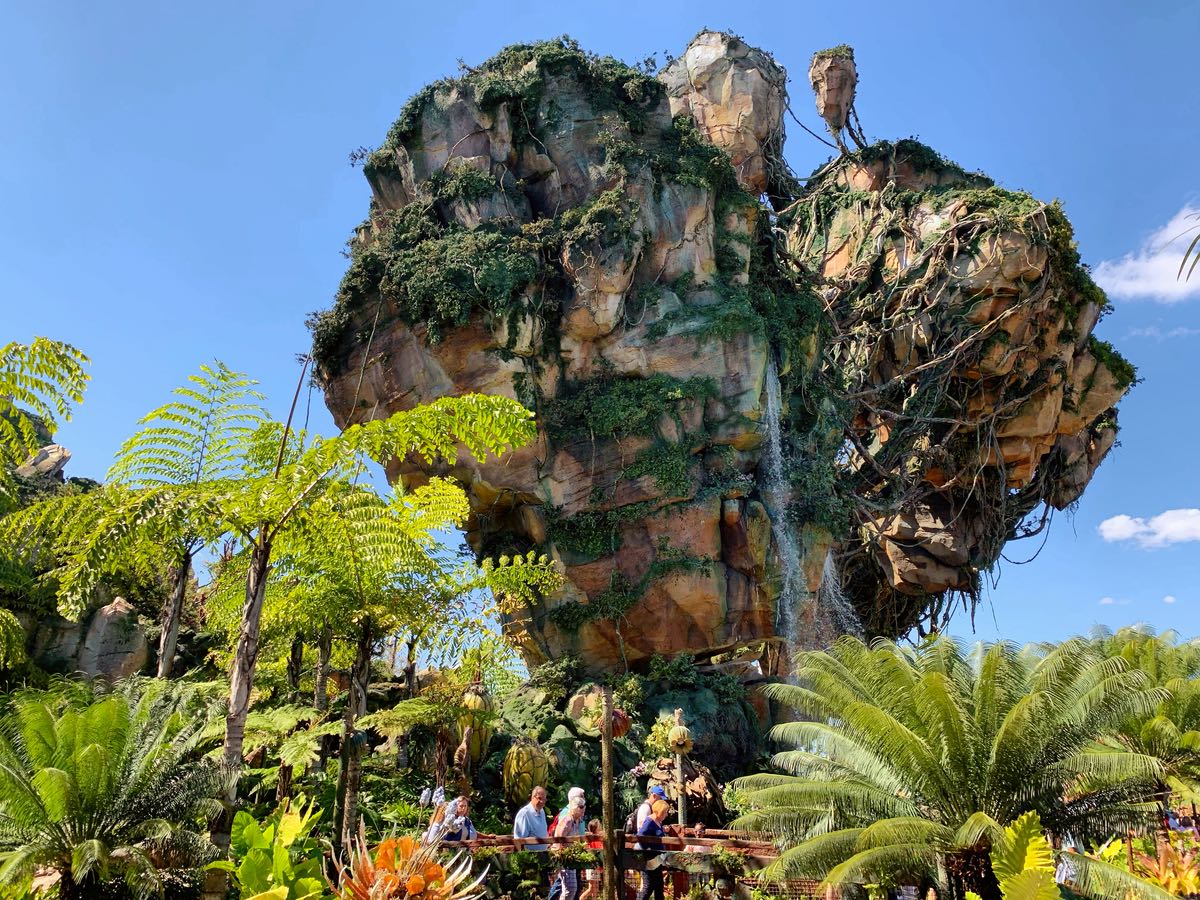 The Best Animal Kingdom Rides and Attractions
Avatar Flight of Passage
Expedition Everest
Kilimanjaro Safaris
Festival of the Lion King
Finding Nemo: The Big Blue and Beyond
Maharajah Jungle Trek
Gorilla Falls Exploration Trail
The Oasis Exhibits
Wilderness Explorers
Read the complete ranking of Animal Kingdom attractions here.
The Disney World rides with the longest lines
Wondering which attractions have the longest wait times on average? Here are the top five longest waits at Disney World, starting with the longest.
Check out our full breakdown of the Longest Waits at Disney World for the entire top ten, average wait times, and an infographic.
Which Disney World rides feature Single Rider?
Single Rider is a way for guests who don't mind being split up from their party to experience a ride with a shorter wait. Disney World has four attractions with single rider:
Millennium Falcon: Smuggler's Run
Test Track
Rock 'N' Roller Coaster
Expedition Everest
Find out more about Single Rider at Disney World here.
Which Disney World rides have a height requirement?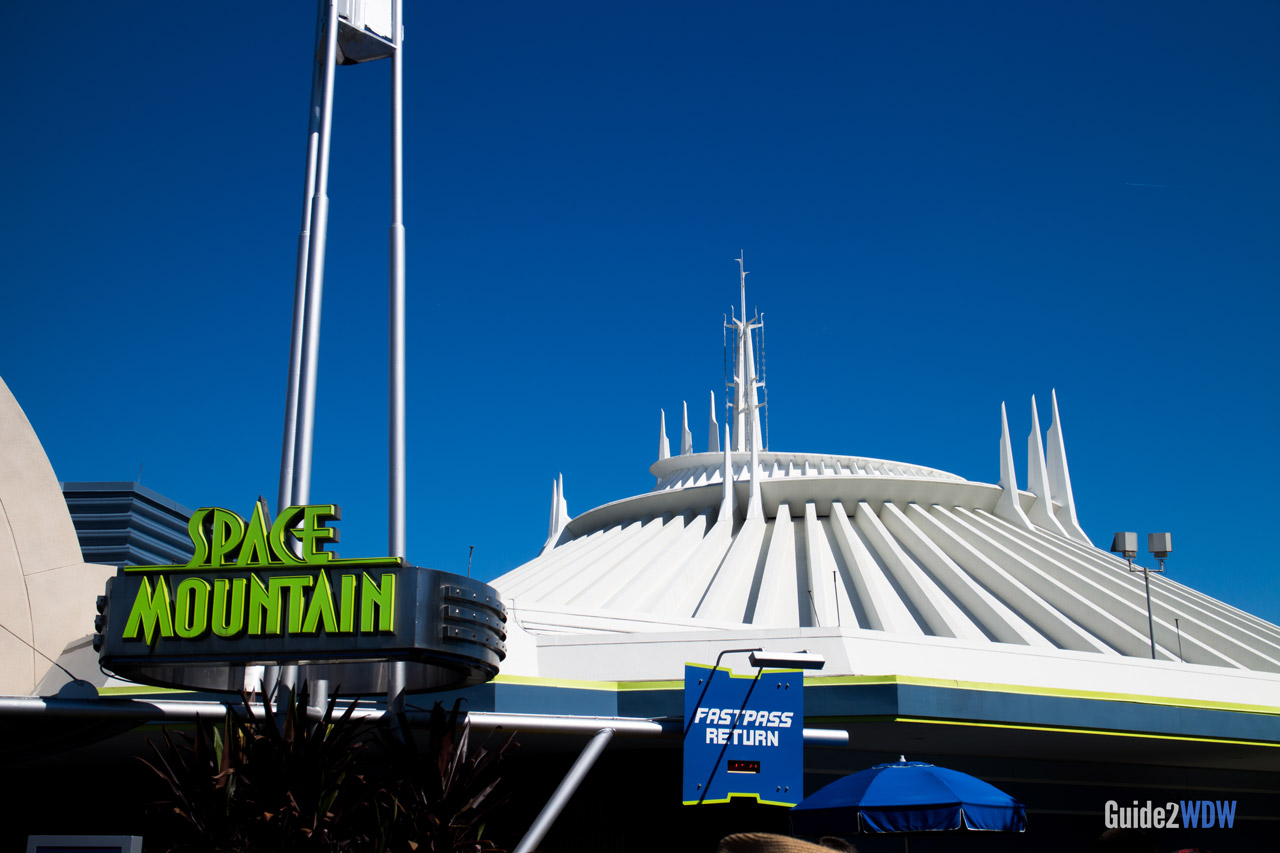 Many of Disney World's rides feature a minimum height requirement. Typically, thrill rides and rides with more pronounced motion will have a height requirement. This is for the safety of younger riders, so you should never try to ignore the height requirement.
Magic Kingdom
EPCOT
Hollywood Studios
Animal Kingdom
For the most up-to-date list, check out our Disney World Height Requirements page.
Which rides at Disney World will give me motion sickness?
Nothing brings a magical vacation to a halt like feeling queasy from a ride that was too intense. Motion sickness can be a big issue at Disney World for some guests. That's why we've created an entire Disney World Motion Sickness Guide. We break down which rides you should be worried about in each park based on motion type, as well as provide tips on how to avoid motion sickness on certain rides.
Click the links above to see a complete list and categorization of every ride in each park.
We also have motion sickness and intensity guides for certain popular WDW rides.
Which rides at Disney World are best for toddlers?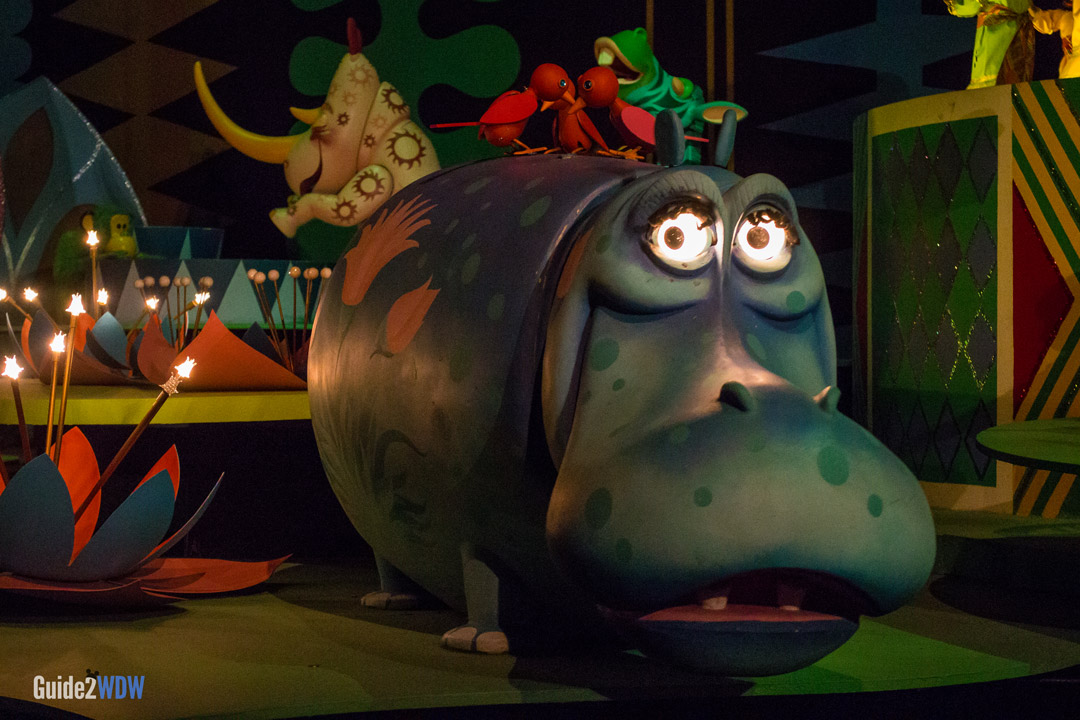 Because some rides feature a height requirement and some rides can be too scary, knowing which rides are good for little ones at Disney World can be a challenge. Be sure to check out our toddler guides for Disney World, featuring must-know tips for any parent bringing their little ones to WDW.
One of our biggest tips for going on Disney World rides with toddlers is Know the ins and outs of Rider Swap – Rider Swap lets everybody in your party experience rides with height limits without the person or people who watched your toddler having to wait extra in line. From Disney: "If a Guest doesn't meet the boarding requirements or doesn't wish to experience a particular attraction, it's not a problem for family and friends who do! With Rider Switch, one adult or supervising Guest (14 years or older) can wait with non-riders while the rest of the party enjoys the attraction. Then, they simply switch roles to allow the supervising Guest to experience the attraction without waiting in the regular queue again." Simply approach the cast member at the entrance of the ride and say that you're interested in Rider Swap, and they will take care of you. This also works on rides that have Individual Lightning Lane like Seven Dwarfs Mine Train or Avatar: Flight of Passage.
Lightning Lane: How to skip the line on Disney World rides
Disney World lets you skip the line… for a price. Certain rides in each park have a Lightning Lane entrance, which is a shorter line than the regular standby line. If an attraction has a 60 minute standby wait time, you can expect to wait 5-10 minutes in the Lightning Lane.
You can access the Lightning Lane one of two ways:
Genie+: For $15/day, you can make one-at-a-time Lightning Lane reservations at a select number of attractions. We refer to these attractions as Genie+ Lightning Lane attractions. You can read the full list of Genie+ Lightning Lane attractions here.
Individual Lightning Lane: For two attractions per day, you can make an a la carte purchase to enter the Lightning Lane. These attractions are usually the newest and most in-demand rides, and they are not included in Genie+. You can find the list of Individual Lightning Lane attractions here.
You can read more about Lightning Lane and Genie+ in our in-depth guides:
Go In-Depth with our Park Attraction Guides
Did you know we have pages for every single Disney World ride and attraction? You can read more about each of the rides, see pictures, as well as get ride-specific tips and tricks. You can find them here:
We want to hear from you?
What's your favorite Disney World ride? Have any questions about any of the rides or attractions at Disney World? Let me know in the comments below!
---
James is a lifelong Disney Parks fan. While at the parks, he loves finding new details, learning more about Disney World history, and taking pictures. His favorite WDW attractions include Rise of the Resistance, Spaceship Earth, and Tower of Terror.
James is a filmmaker and writer based in Atlanta, GA.
All author posts